WOCA Floor Oil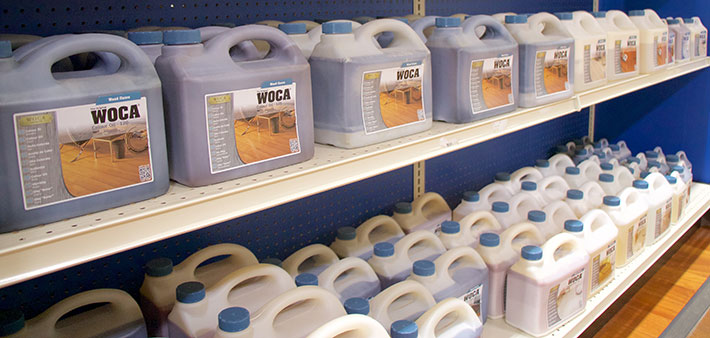 WOCA Oil Finish is a plant-based, environmentally responsible, sustainable, nonpolluting, durable wood finish, free from artificial color pigments and preservatives.
Tung oil based finishes typically used in the United States do penetrate and dry, but do not harden and will not provide the best protection against wear and stains.
The European style oil finish of WOCA floor oil will not only penetrate, but also harden, to achieve a very wear resistant finish. Easy to apply and maintain, this type of oil finish has been manufactured in Europe for over 30 years.
WOCA oils penetrate into the surface of the wood floor and harden to form an extremely protective surface that becomes part of the wood floor. As a result, scratches and indentations, typical of normal wear and tear on floors with a urethane finish, do not show up as much.